Ma láttam meg, hogy megjelent ez első igazán használható iphone könyvecske, jelenleg sajnos még csak angolul van, de szerintem hamarosan lefordítják majd egyéb nyelvekre is. írta: Andy Ihnatko.
Jelenleg innen rendelhető meg. ~ 14$ áron 🙂
Angol beszélgetés az íróval:
Is the book targeted toward new / basic users or more advanced users?
Short answer … Yes!
Longer answer … The book assumes no prior knowledge, beginning, in fact with the most basic aspects of iTunes use and management while also containing enough rich and useful advanced tips to make the most experienced user glad they bought and read the book.
The clear and well illustrated step-by-step assumes no prior knowledge, but the tips themselves go into plenty of depth.
I especially appreciated the detailed description of how to leverage iTunes smart playlists to the greatest of advantage, (although I'm not sure that someone who needs a step by step how-to for importing CDs into iTunes has any business using anything more complex than a Motorola Razr).
Tone – is the book written in a heavy serious tone or a light and friendly one?
Ihnatko writes in a friendly conversational style but my response to it was mixed. On the one hand it made what might be an otherwise weighty book a faster read. On the other hand there were times when the style wore a bit thin and I found myself wanting "the facts, nothing but the facts". That said, it was a good and a worthwhile read.
Is the target audience Mac or PC users?
Again the short answer is … yes.
The longer answer is … Ihnatko covers the Ins and Outs of both Mac users and the group I (a recent but devoted Mac convert) fondly refer to as "not yet Mac users". An excellent example of this can be found in his description of hardware and software for recording and converting television programs for both platforms.
Is the book targeted toward those with locked or jailbroken iPhones
Again (I know it is getting old) the short answer is … Yes.
The long answer … most of the book speaks to both locked and jailbroken iPhones. But there is an excellent section on resident apps for jailbroken devices. And that is one of the downsides of all the current books. With each new firmware upgrade much of the prior information on resident apps becomes obsolete. And when Apple-blessed apps come early in 2008 it will be a whole new playing field the likes of which no current book can address at the moment.
Does the book view the iPhone as a media device with smartphone functionality or as a smartphone with the best media functionality yet?
By and large the book focuses on the iPhone as a media device. This becomes clear when you note that the 240+ page book has two pages on calendar and contact functionality, five pages on email and eleven pages on spreadsheets and presentations. Much of this is Apple's own doing, having thus far limited the iPhone's smartphone ability through the lack of Exchange support and document editing and the cheesy and limiting notes functionality. There are numerous work-arounds that help compensate for some of the current limitations and are key to unlocking the iPhone's potential as a work device. (I am hard pressed to understand why voice notes and memo syncing are still not available without jailbreaking.) I was underwhelmed by this aspect of the book, especially since that has increasingly become the focus of my iPhone use. (In fact I wrote and edited this review on my iPhone without any problem. )
Random thoughts, tips and notes
DVDs–I appreciated the excellent and thorough coverage of DVD ripping and conversion. In addition to a step by step guide to using the excellent and free app Handbreak (a personal favorite) to bypass the limitation of iTunes scant offering of downloadable movies the author offers a complete and accurate description of the legal quandary created by two different and competing laws – one allowing the creation of one personal copy of DVDs you legally own, the other prohibiting the direct bypassing of copy protection.
RSS Feeds– since getting the iPhone I read almost all my RSS feeds on it. In fact, I am increasingly finding myself using the iPhone as less of a media device and more as a rich web device in place of my laptop or tablet. The book has an excellent description of how to make full use of the iPhone (or Touch) as a source for keeping up on the news. While I consider myself a fairly advanced iPhone user, there were plenty of useful new tips to take even greater advantage of its ability.
iPhone ethics (actually digital media and ethics in general) – the book goes far beyond the ethics of DVD ripping and conversion. Ihnatko provides an excellent and balanced look at music, DRM, the law, and you. That in and of itself is worth a read.
Things I Learned:
Radio – the book provided a way to have a far richer "radio on iPhone" experience. Can everyone say "Hello xm, please cancel my account"?
Comics – who would have thought to use the iPhone as a comic reader?
And while I have no interest in using the iPhone as a comic reader, it is nice to know that I could if I wanted to.
Conclusion:
In short … the book was a good, useful and quick read and I highly recommend it for all iPhone users and devotees. It is a fun read and there is much to learn for everyone. Like all current iPhone books I suspect that while its basic information will be relevant going forward, it will be largely obsolete with regard to many aspects once the next firmware and Apple approved resident apps are released. I would love to see Andy electronically provide updates to the book for all of us who spent our hard earned dinero on this excellent resource.
Where To Buy:
iPhone Fully Loaded is available at Amazon, Barnes & Noble, and other leading book sellers. If you are thinking of buying this title, you can also support our site by purchasing it via our Amazon Affiliate Store, HERE – where it is going for $13.59 right now.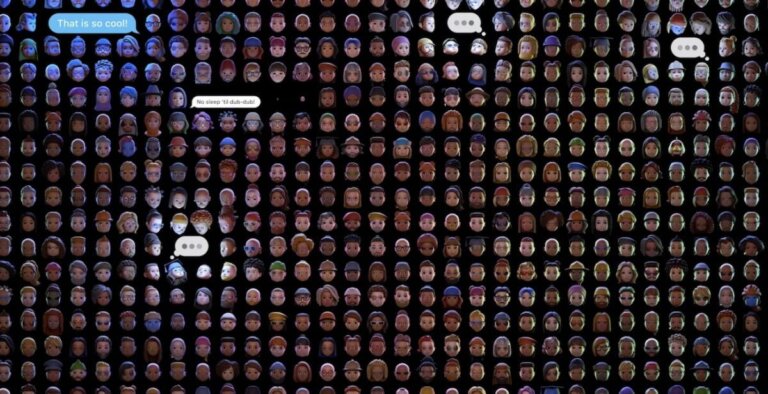 Olvasd el a hozzászólásokat a közösségi oldalunkon!
Immáron, több mint 3 éve elérhető a Szifon.com közösségi portálja, ahol kérdezhetsz, valamint információt is megoszthatsz a többi Apple felhasználóval.